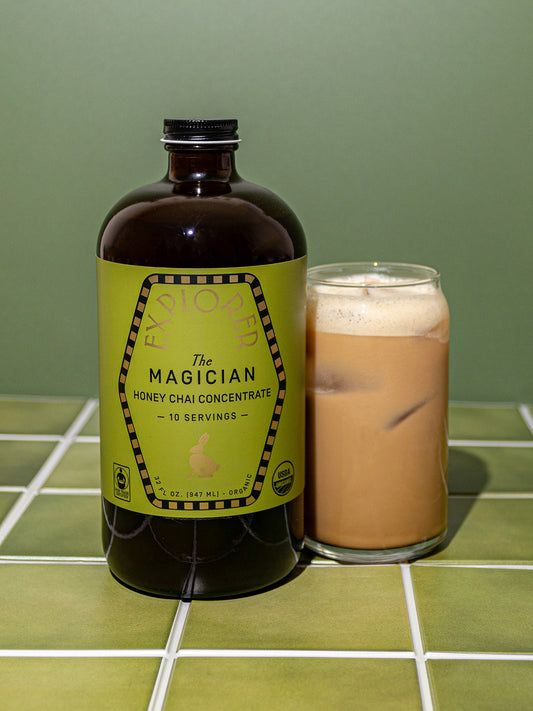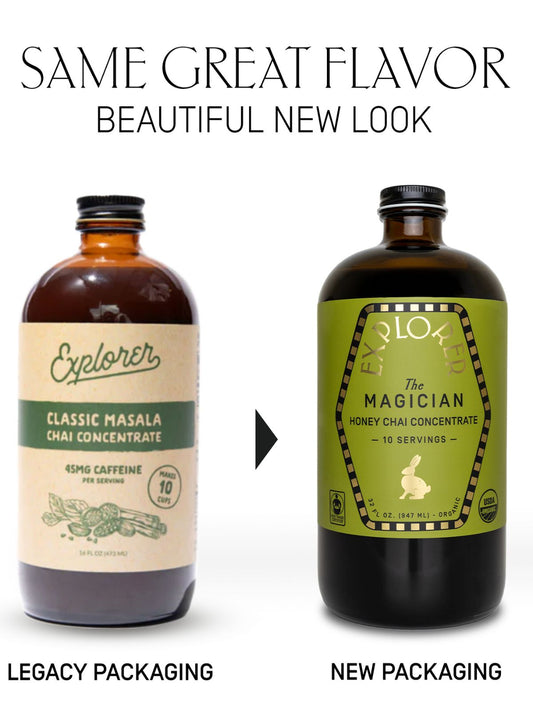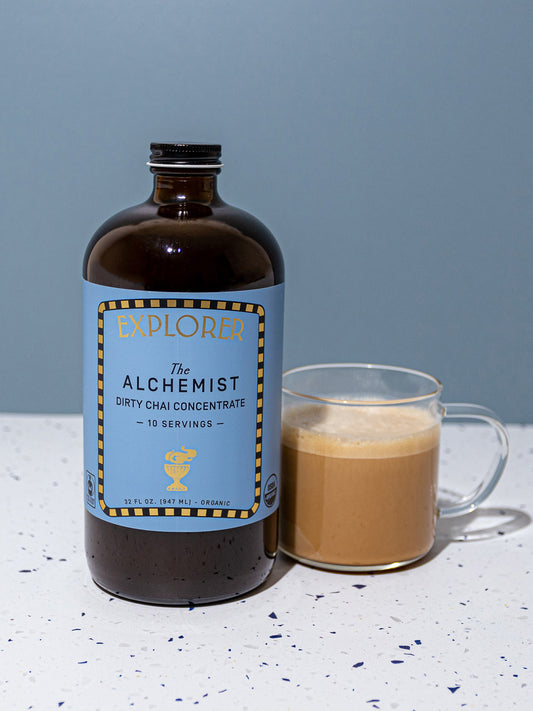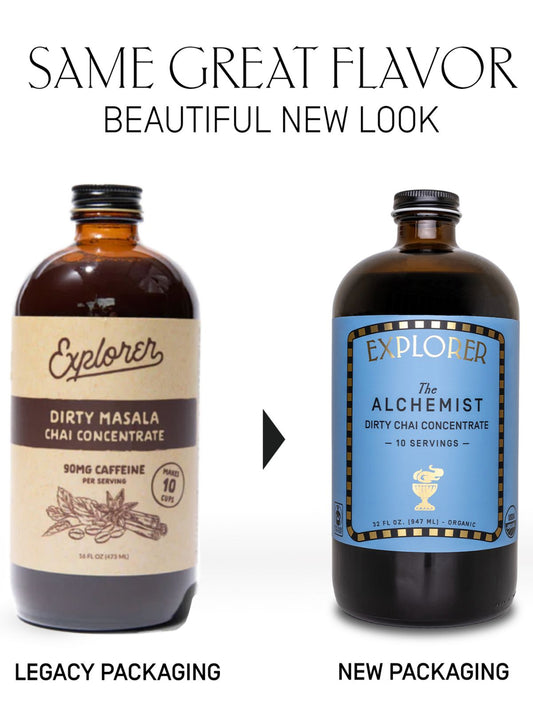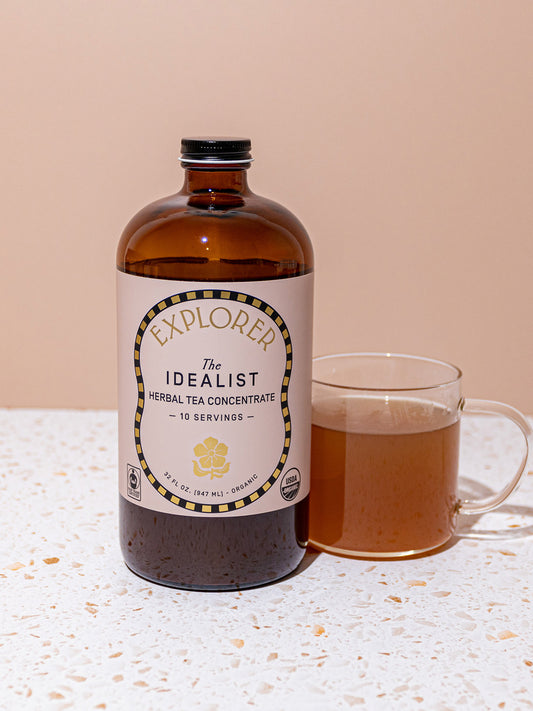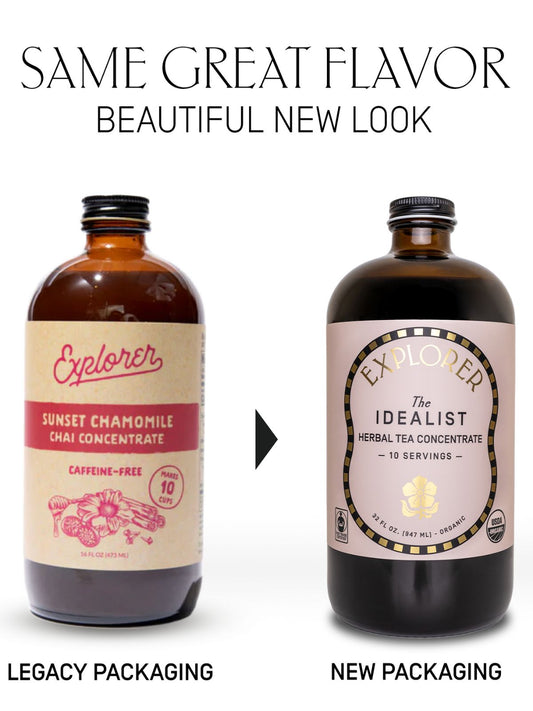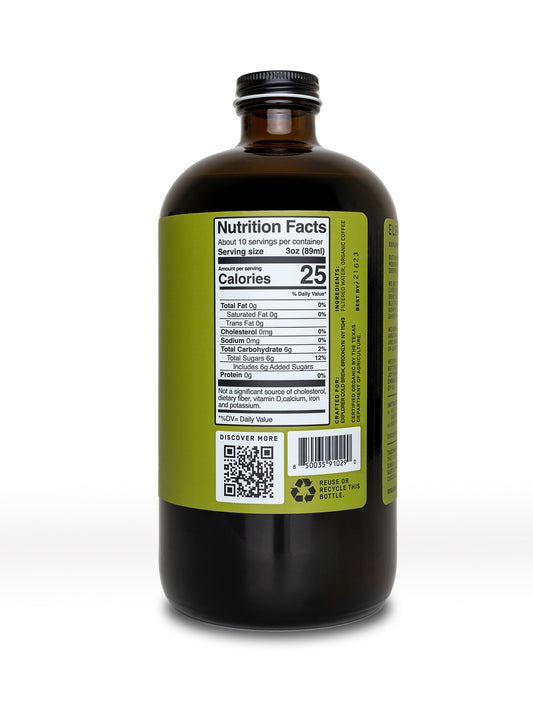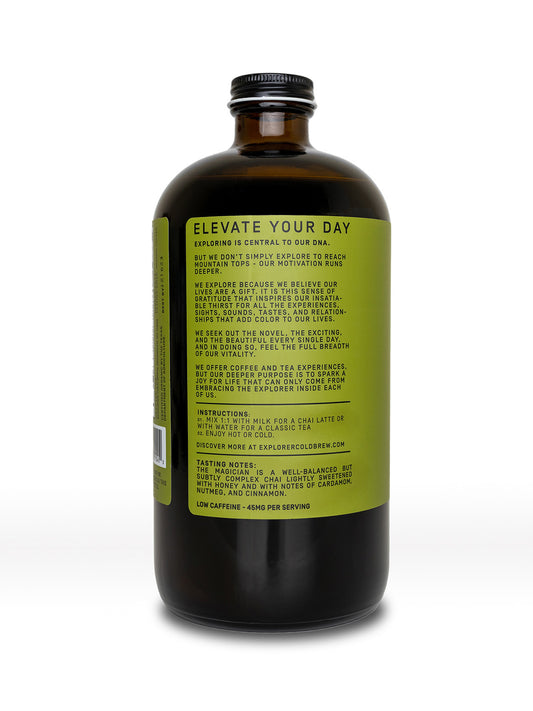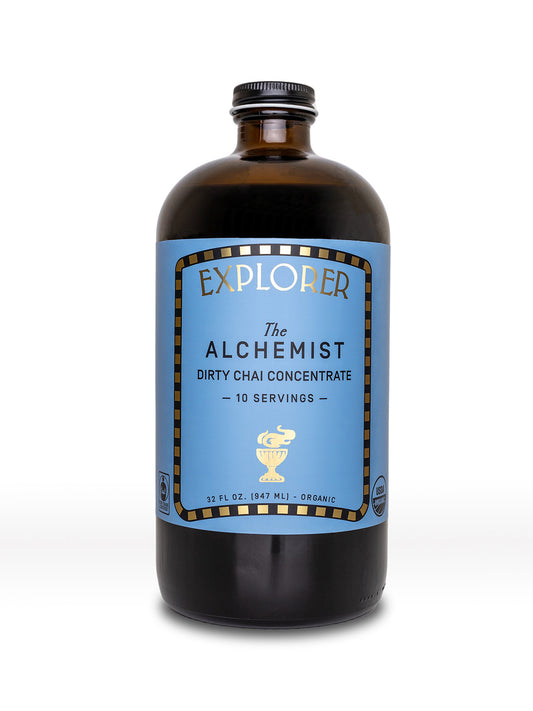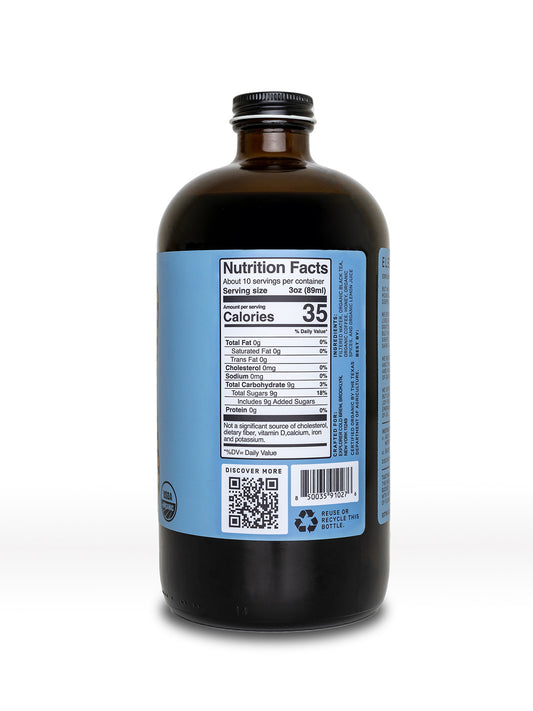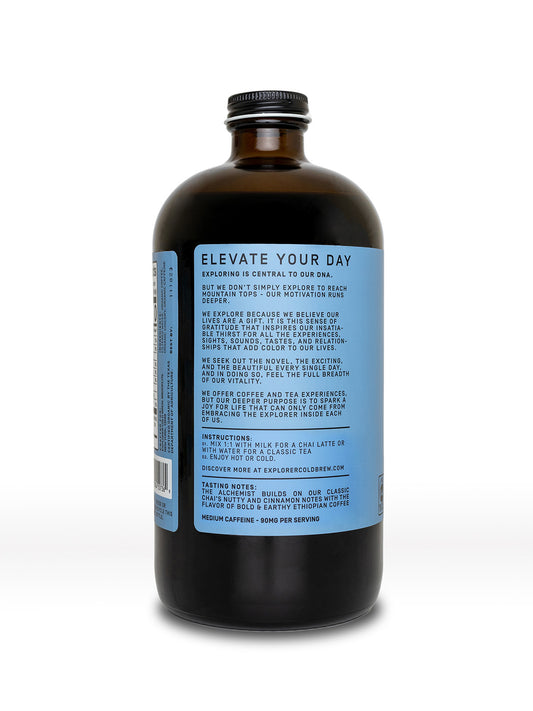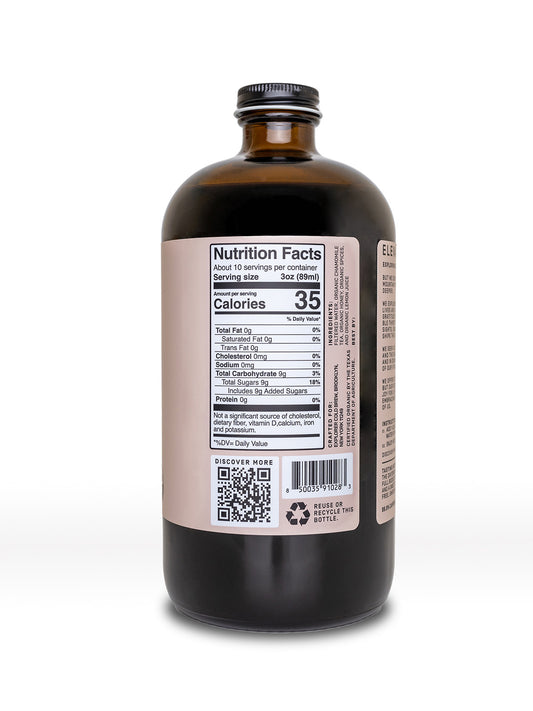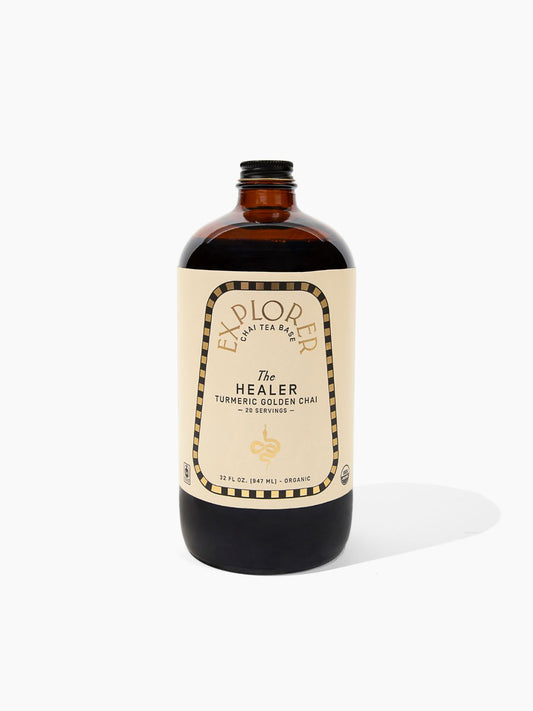 32oz Chai
Flavor
: The Magician: Honey Chai
Choose No. of Bottles
: 1
Free Shipping $30+ — Happiness Guaranteed :)
Description

Combining the world's best tea and spices, our Chai Concentrates achieve a perfect balance of lightly sweet and perfectly spiced. As a 1:1 concentrate, customize and make up to 8 big 8oz glasses of classic chai however you like - straight up or as a latte. Try all three flavors! Honey Chai, Dirty Spice Chai, Chamomile Spice Chai 

What you get:

32oz bottle of Explorer Chai Concentrate

Makes gourmet chai drinks, on-the-go or at home

Shelf life of 9 months from production

Chai Flavors (caffeine/serving):

The Magician: Honey Chai (45mg):

cold brewed organic lyerpadi black tea (water and tea), organic honey, organic spices, and organic lemon juice

The Alchemist: Dirty Spice Chai (90mg): cold brewed 

lyerpadi black tea and organic Ethiopian coffee (water, tea, and coffee), organic honey, organic spices, and organic lemon juice

The Idealist: Chamomile Spice Chai (0mg): 

cold brewed organic chamomile (water and chamomile), organic honey, organic spices, and organic lemon juice

Why you should try it:

100% organic & fair-trade tea and spices

Craft-brewed in small batches for a sublime flavor profile


Control your caffeine from 0 - 90mg per serving (2oz)

How to use: (makes one 8oz cup)

Pour 4oz of Explorer Classic Chai into a glass

Add 4oz of cold or hot milk 

Stir and enjoy!
Shipping & Returns

We offer free shipping for all orders over $30. Otherwise, we offer a flat shipping rate of $4.95. 

Due to the nature of our product, we do not accept returns. However, if you have an issue with your order, please reach out to us at hello@explorercoldbrew.com and we will do our best to make it right!
Ethically Sourced. Sustainability Minded.
Founded with the belief that exceptional coffee and chai is the most reliable way to elevate your day.

Discover our curated collection of coffee bases and enhancements.
Shop All
I Miss Sunset Chamomile!
Please offer Sunset Chamomile Chai again. I miss having a no caffein option.
They don't use bubble wrap.
The chai itself isn't bad; however, it will take about two/three shipping tries before you receive it. Why? Because it will keep getting damaged in transit because, for some reason, no one on the team thought it would be a good idea to use bubble wrap to protect glass bottles.