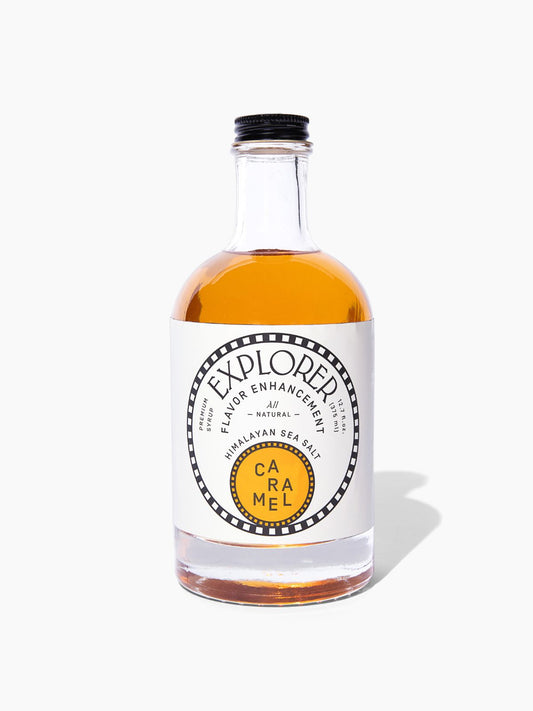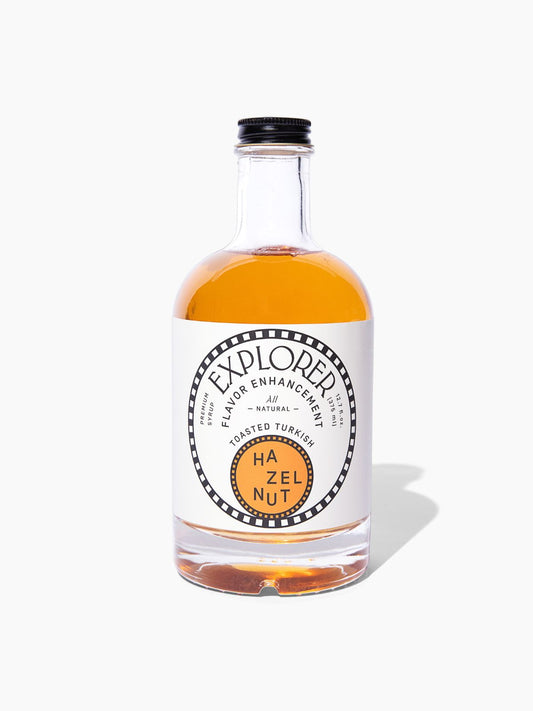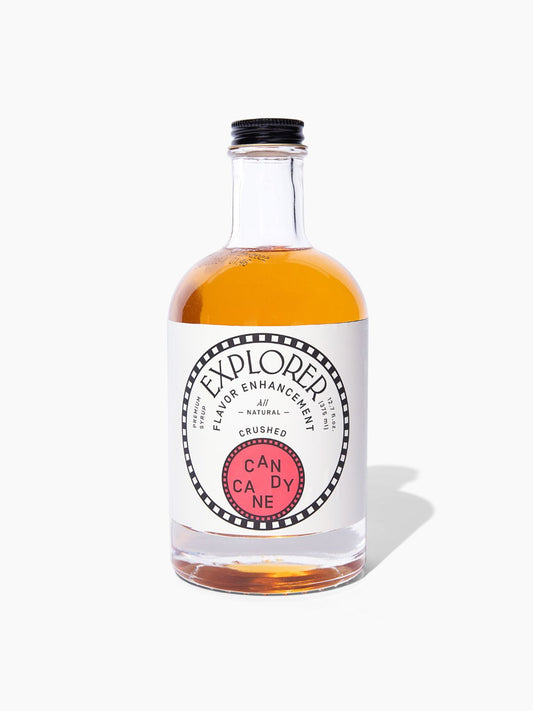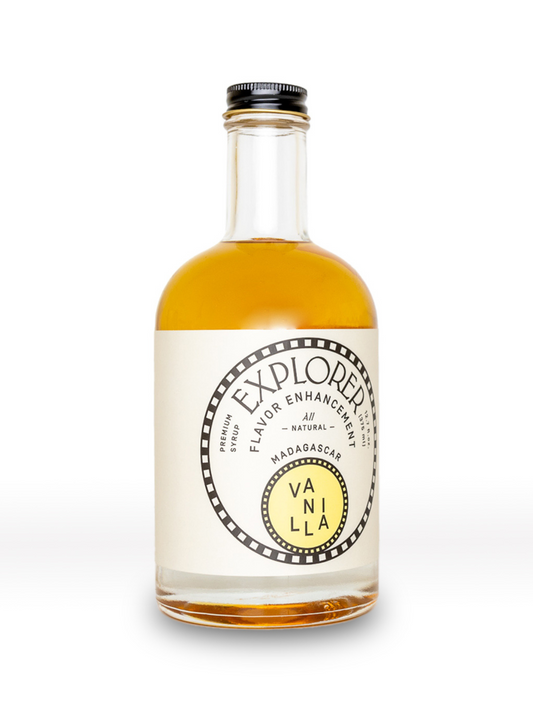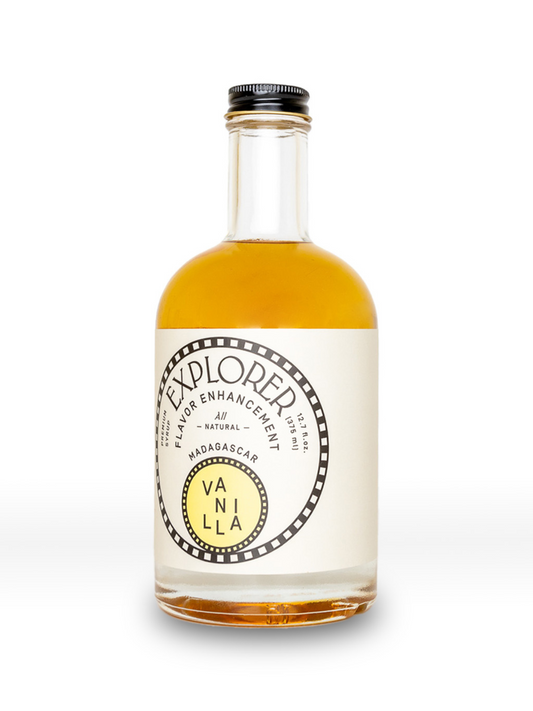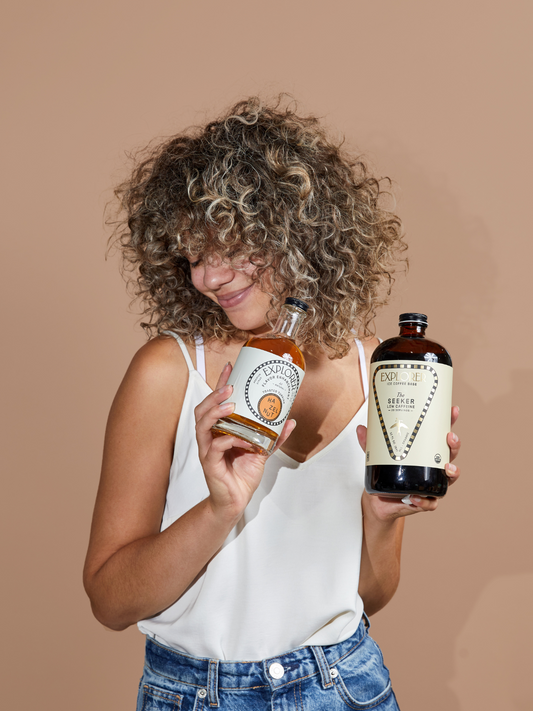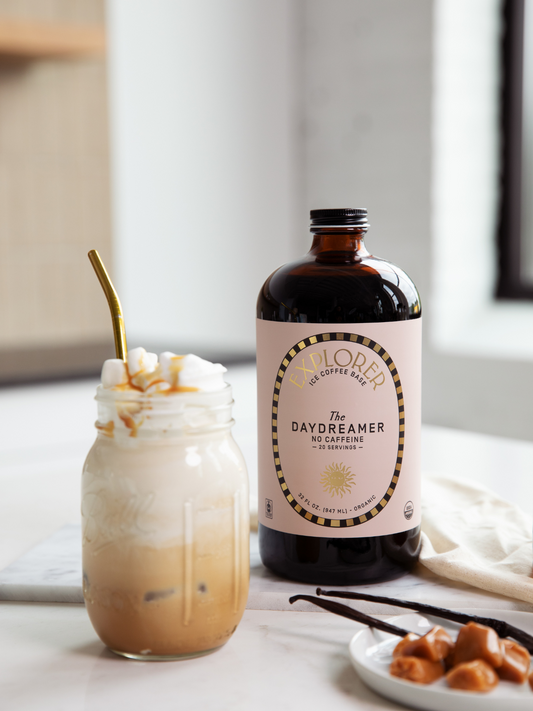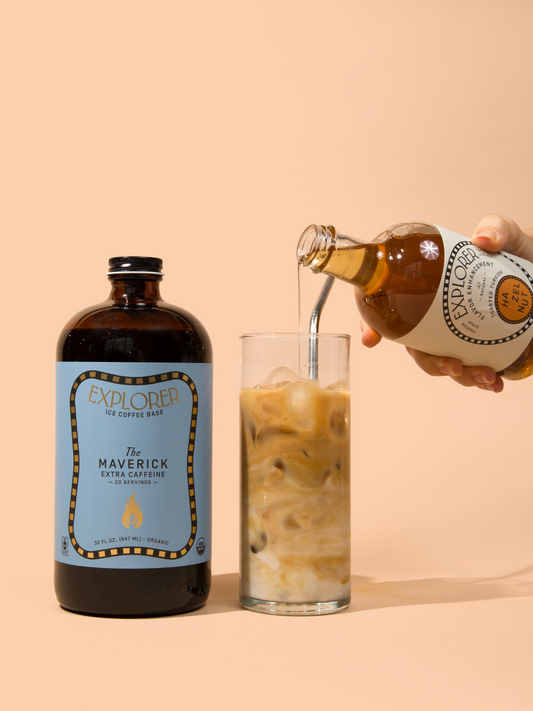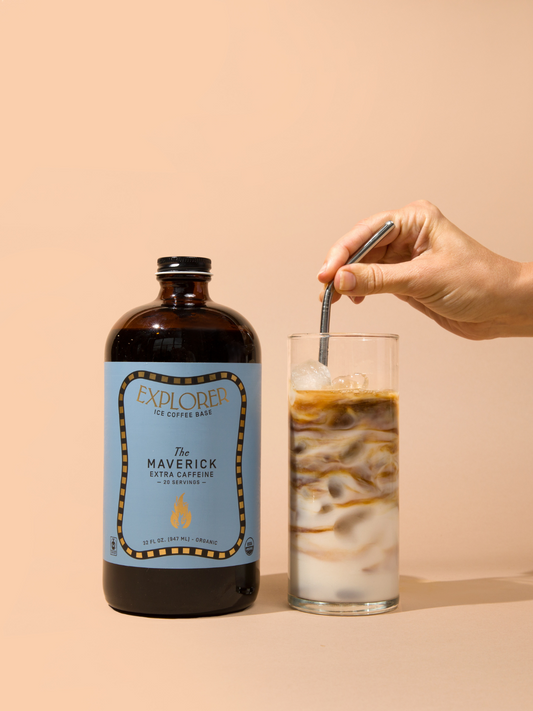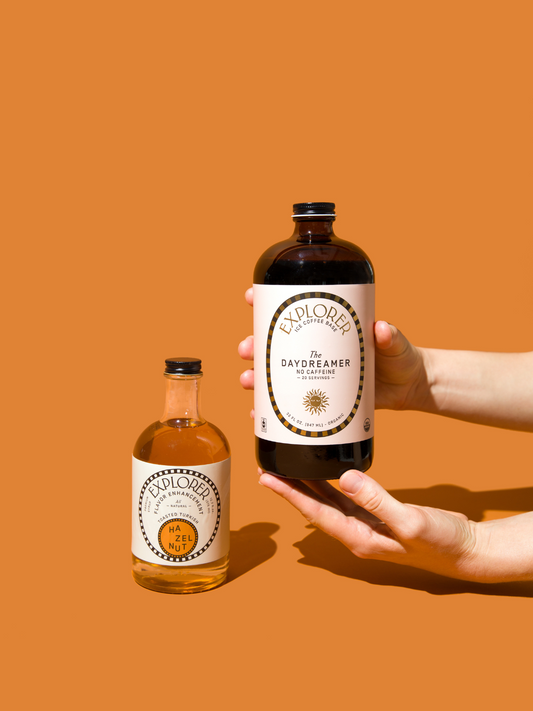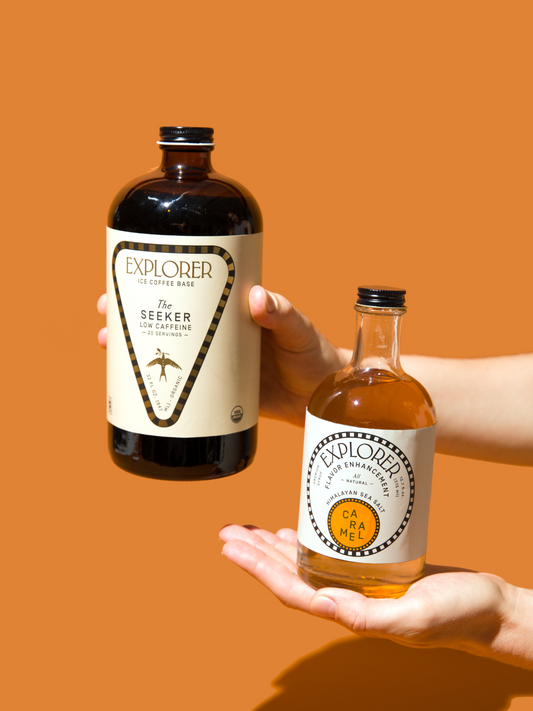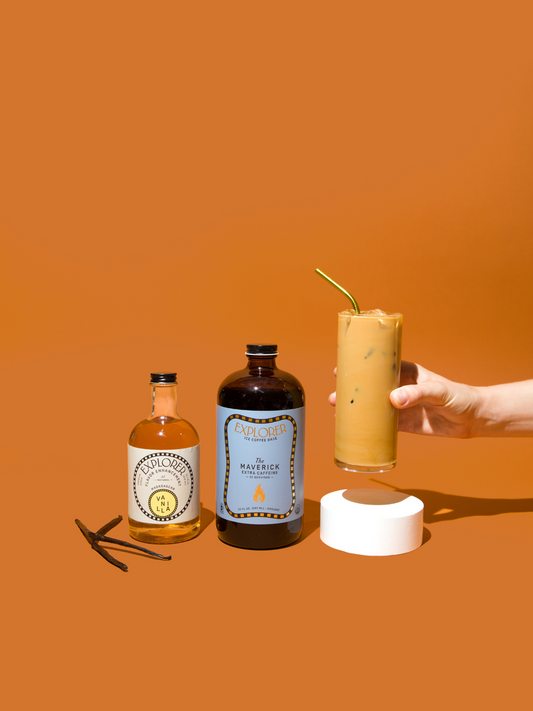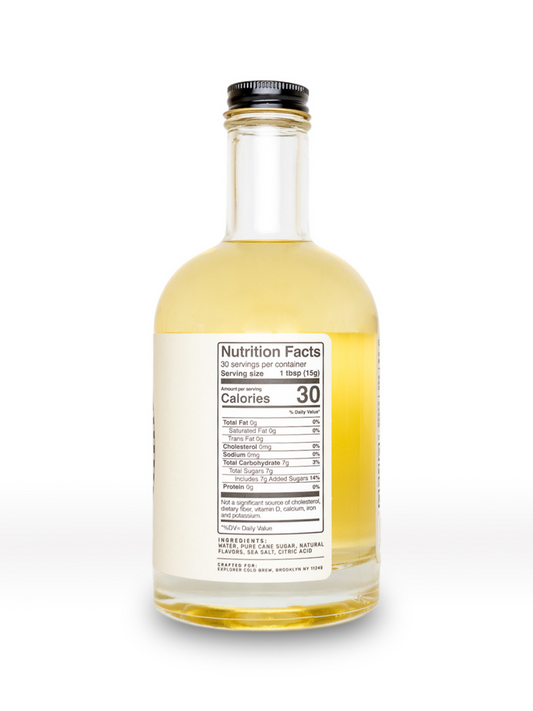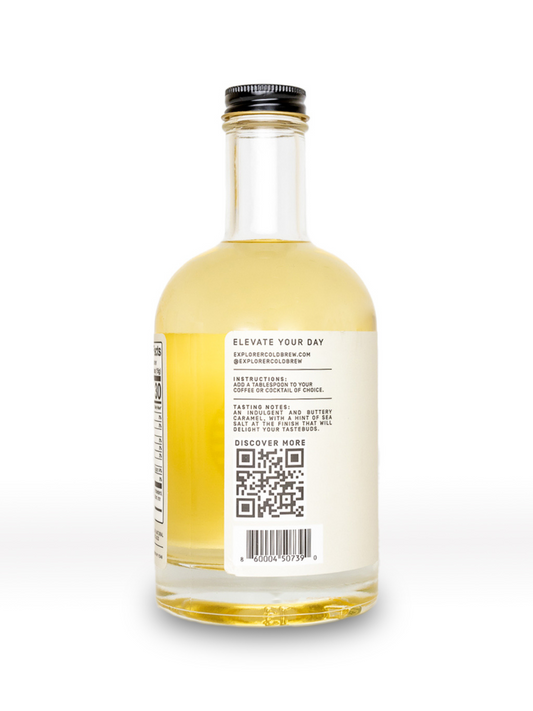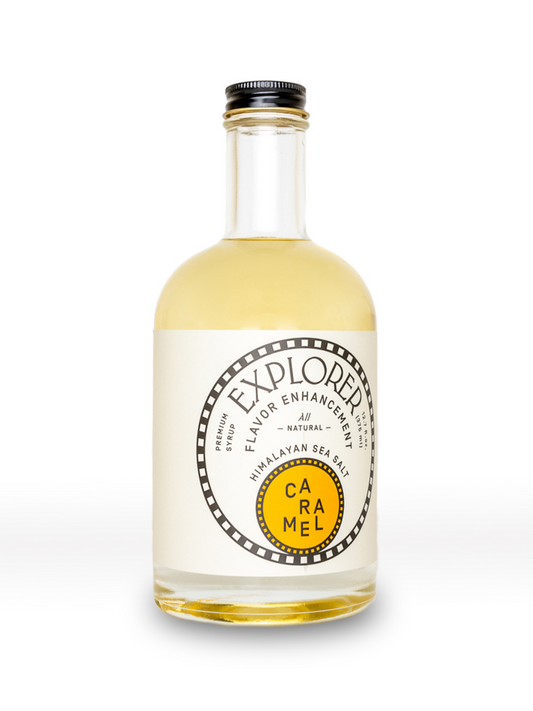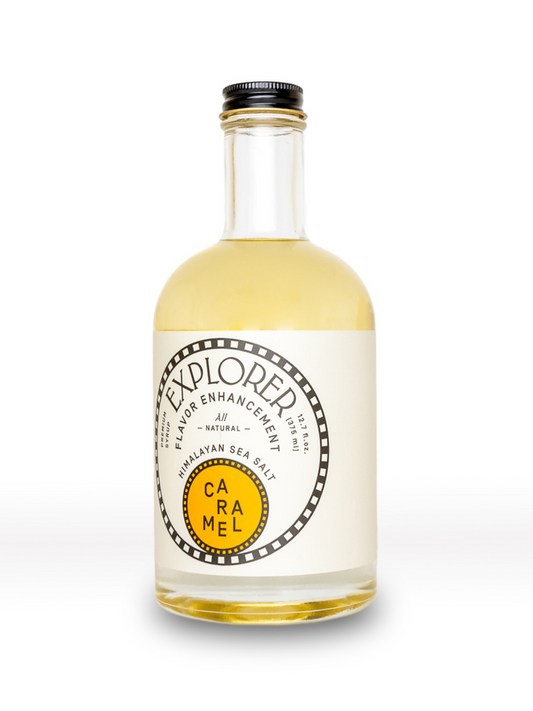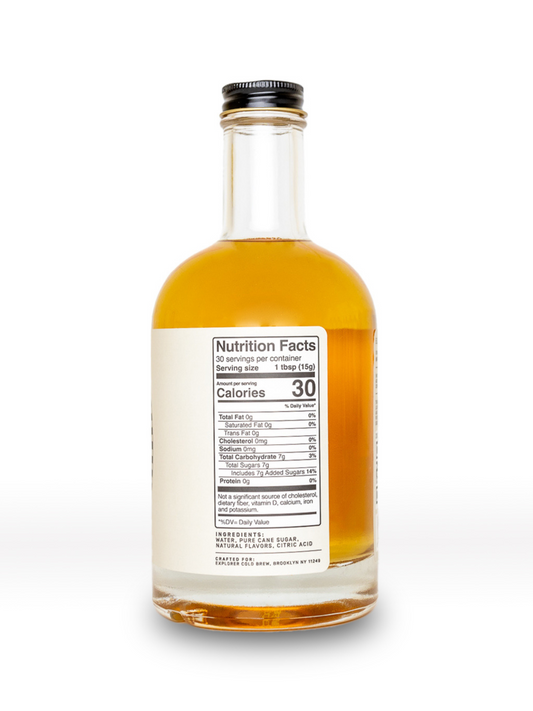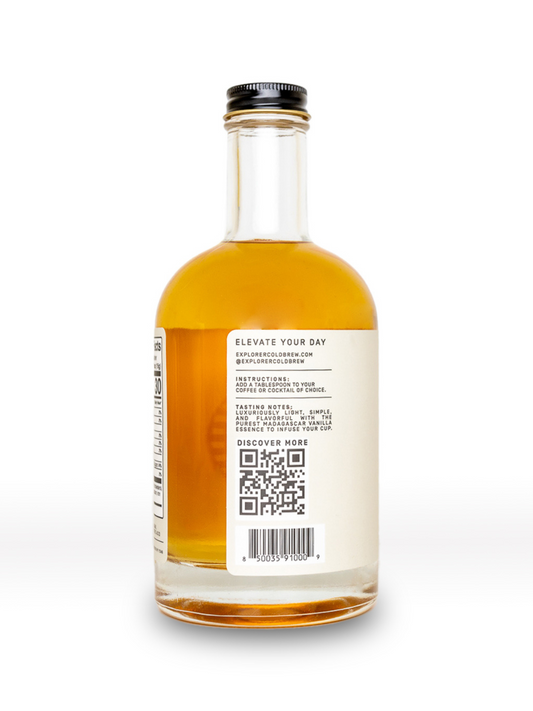 Explorer Elixirs | Premium All-Natural Flavor Syrup
Title
: Madagascar Vanilla
Free Shipping $30+ — Happiness Guaranteed :)
Description

Explorer is your specialty coffee shop in a bottle, and now our flavor elixirs are here to take it to the next level, creating a truly indulgent, hand crafted, coffee experience at home.


Our all-natural flavor elixirs are atrisanally made in small batches, and designed with our Explorer Cold Brew in mind, pairing beautifully to take your coffee-drinking experience to new heights. But, don't stop there - the flavor elixirs are also designed to be mixed into cocktails, sodas, and more. 

Our Flavors:

Himalayan Sea Salt Caramel: indulgent and buttery, with a hint of sea salt at the finish.

Madagascar Vanilla: light, simple, and luxuriously flavorful. The purest vanilla to infuse your cup.

Simply add 1 or 2 tablespoons to your favorite Explorer Cold Brew drink.

100% Happiness Guaranteed. If you're not satisfied, we'll refund you. No questions asked. 

 
Shipping & Returns

We offer free shipping for all orders over $30. Otherwise, we offer a flat shipping rate of $4.95. 

Due to the nature of our product, we do not accept returns. However, if you have an issue with your order, please reach out to us at hello@explorercoldbrew.com and we will do our best to make it right!
Ethically Sourced. Sustainability Minded.
Founded with the belief that exceptional coffee and chai is the most reliable way to elevate your day.

Discover our curated collection of coffee bases and enhancements.
Shop All
Explorer Elixirs | Premium All-Natural Flavor Syrup
Explorer Elixirs | Premium All-Natural Flavor Syrup
Great products! Great customer service!
I can be sensitive to caffeine, and it will keep me from getting a good night's sleep but sometimes I do like to have a hot or cold coffee late in the day or at night. I started with the LO CAF and liked it so much that I thought I'd try the NO CAF. Pleasantly surprised to be satisfied with a NO CAF. Also, the Himalayan Salted Caramel Elixir is yummy - an extra special treat!
Great Product
Great Product and awesome customer service !
Perfection
Makes a great sea salt caramel macchiato!!!