APPLY TO JOIN THE EMBASSY today
The Embassy is a collection of like-minded Explorers who share a passion for coffee, making the world a better place, and taking on new challenges. Think you fit these criteria?
Apply below to join our team of Explorer Ambassadors and be eligible for awesome perks and swag.
Don't want to wait to hear back and looking for some sweet rewards for purchasing cold brew? You can join Explorer Rewards and start earning Explorer Cash immediately! Just click the button in the lower left to join.
Explorer Ambassador application form
---
Read about some of our Explorer Ambassadors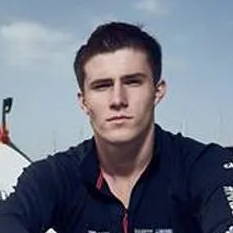 One of the things that makes me most frustrated is that I didn't have Explorer Cold Brew on my earlier adventures, whether it was rowing across the Atlantic, racing on foot for 24 hours, or walking the full length of the Camino de Santiago with only brief stops. Now, I'm hooked. But it's healthy and delicious, so I don't even have to feel guilty about it. Being a part of this Explorer family makes me so proud. Everyone is doing great things in so many different ways. Love being an Explorer Ambassador and you will too.
- Oliver Crane -
Claim to Fame: Guinness World Record holder - Youngest person to row across an ocean solo
Read about some of our Explorer Ambassadors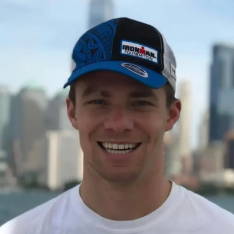 I'm someone who likes sports, especially endurance sports. And I often feel like I don't have enough options when it comes to maintaining my energy levels. Too many things have too much or too little energy, but Explorer does it just right. I'm proud to be an Explorer Ambassador, and I bring Explorer with me on all my adventures. You never know when you'll need that just right boost.
- David Crane -
Claim to Fame: Finished third in a bike race across the entire African continent from North to South
Read about some of our Explorer Ambassadors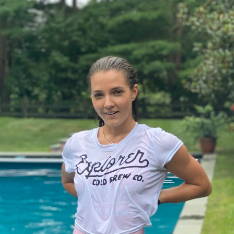 Honestly when I first heard of Explorer, my reaction was...'decaf cold brew' and 'low caf cold brew'...WHO in the world would want to drink that?! To me, cold brew was always about the energy. But then I switched jobs and I realized that not everything was a Tough Mudder race - sometimes I actually needed and wanted that lower caffeine alternative. And I've been hooked ever since. It's truly my 'adventure fuel' whether that's at my desk or on the course.
- Bella Crane -
Claim to Fame: Fastest woman to solo thru-hike the Pacific Crest Trail (PCT) in the treacherous 2016 season
---
Share your adventures with us on instagram!
---