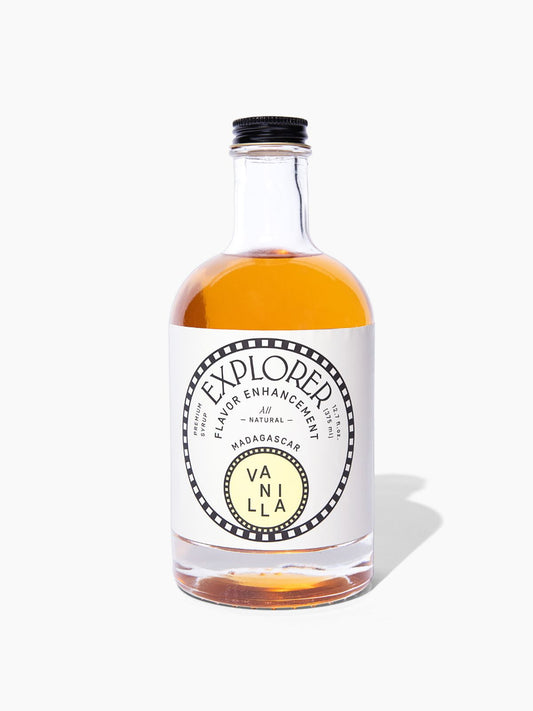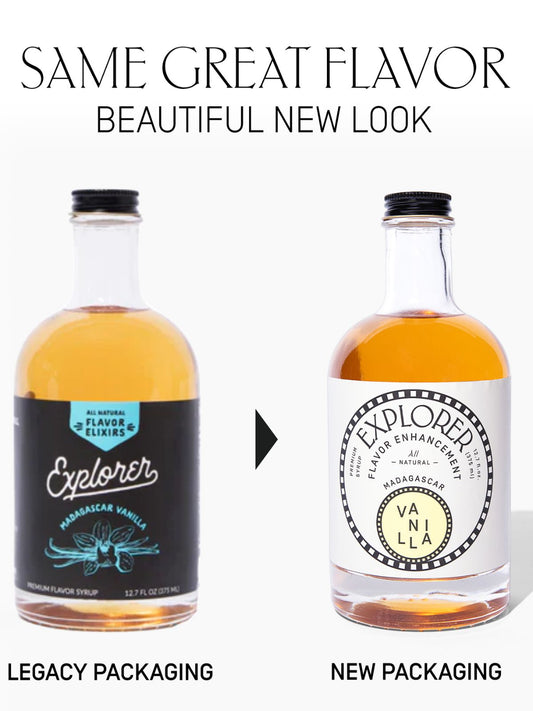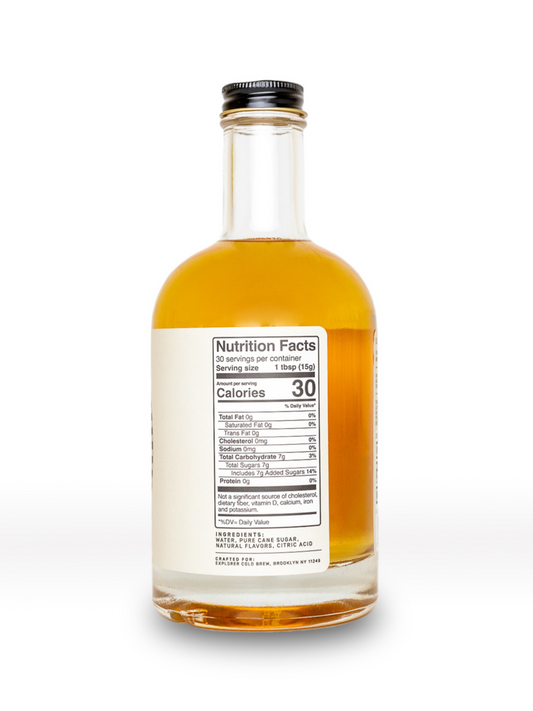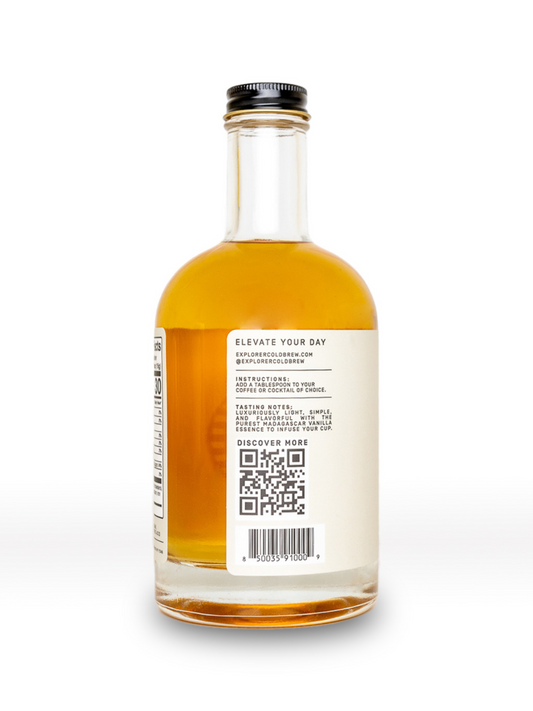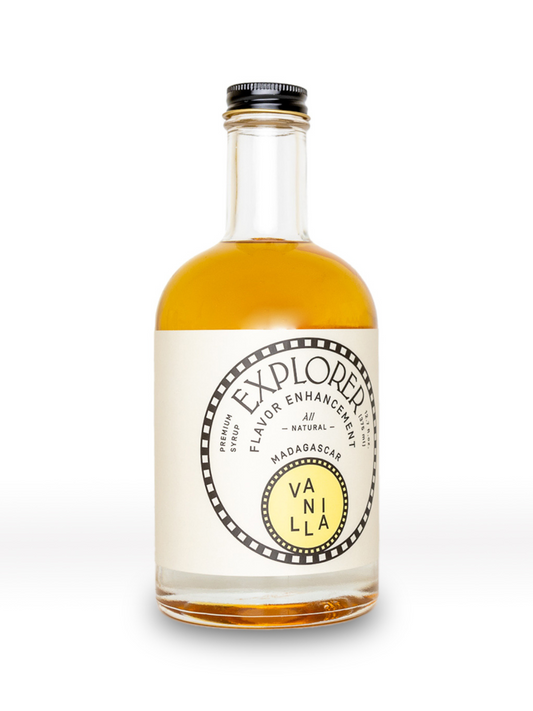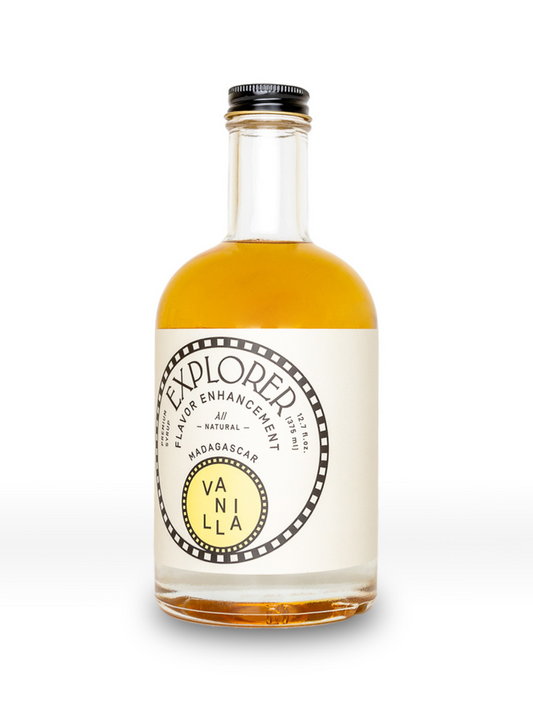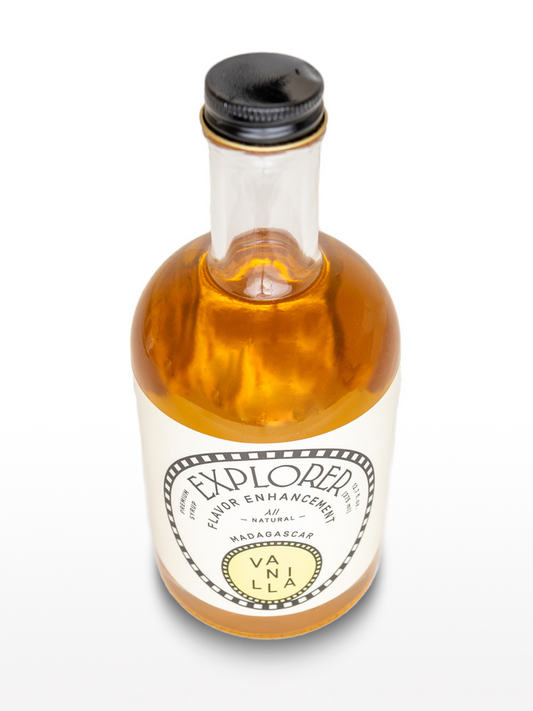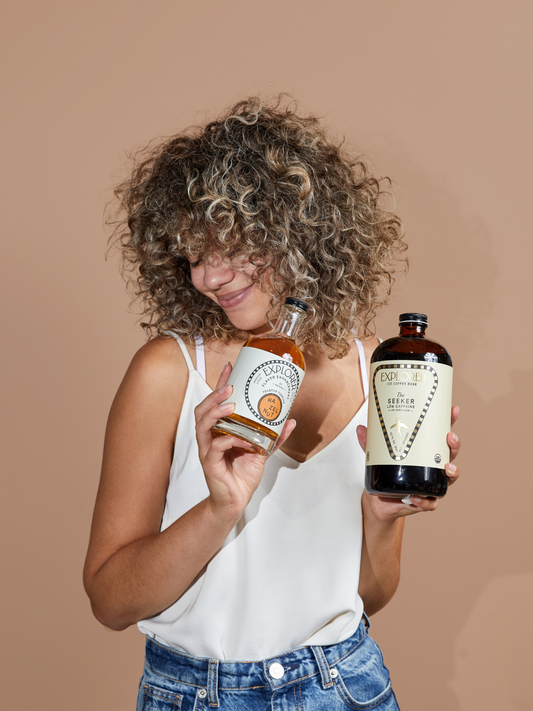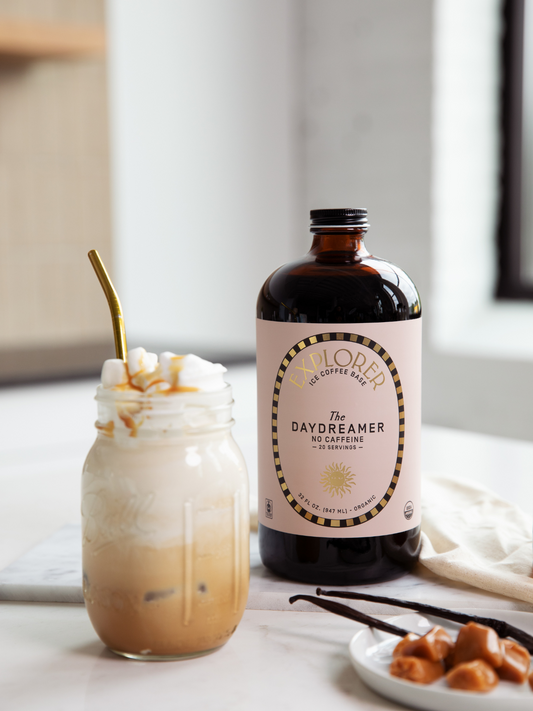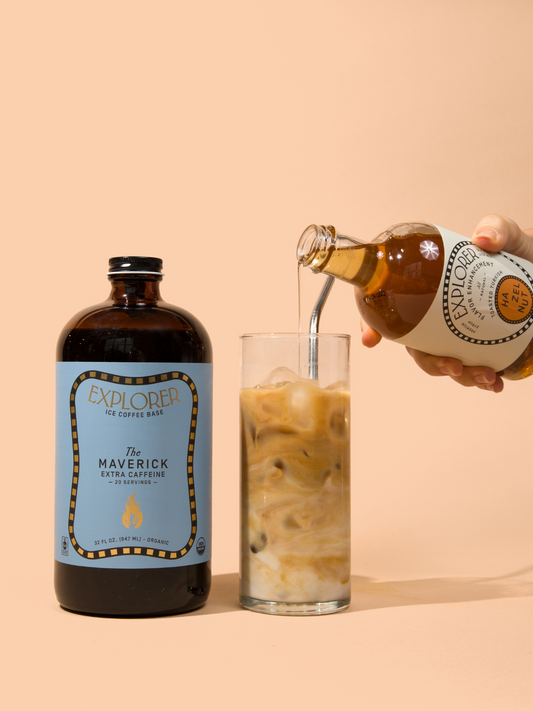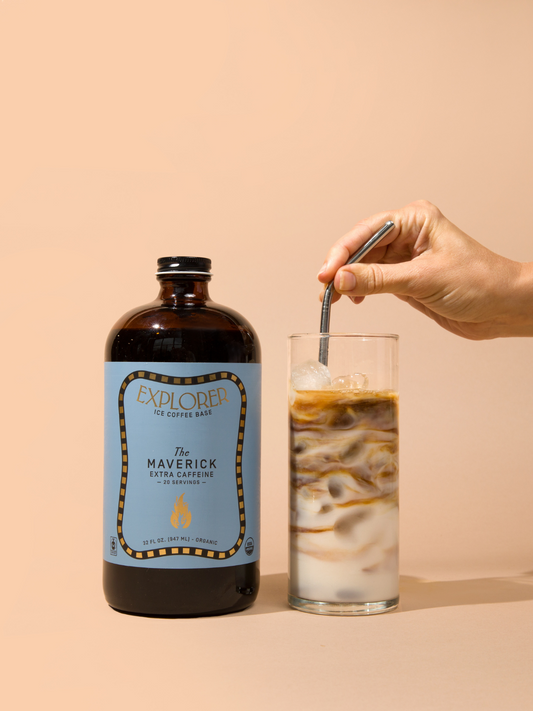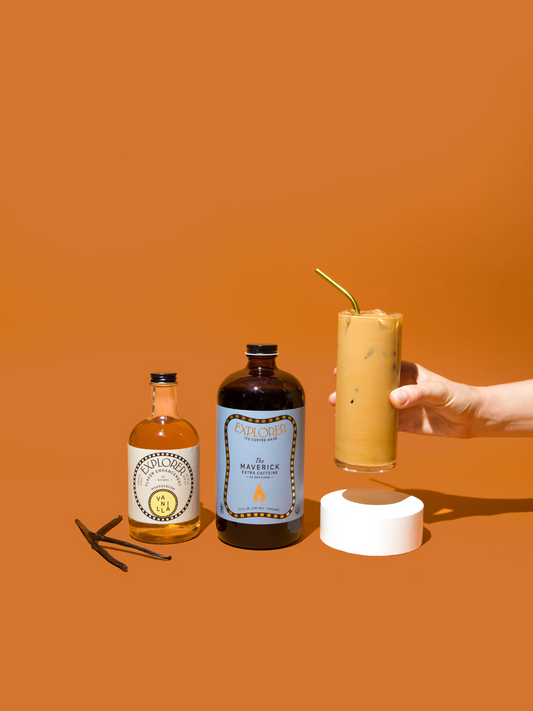 Madagascar Vanilla
Free Shipping $30+ — Happiness Guaranteed :)
Description

Ready to take your coffee experience to new heights? Meet Explorer's newest addition - Madagascar Vanilla Flavor. Using the most sought after vanilla in the world, this premium flavor syrup is pure, aromatic, and made with all-natural ingredients. Indulgent yet balanced, it pairs perfectly with any caffeine level of Explorer Cold Brew. 


Simply add 1 or 2 tablespoons to your favorite Explorer Cold Brew drink, stir well and enjoy

100% Happiness Guaranteed. If you're not satisfied, we'll refund you. No questions asked. 

 
Shipping & Returns

We offer free shipping for all orders over $30. Otherwise, we offer a flat shipping rate of $4.95. 

Due to the nature of our product, we do not accept returns. However, if you have an issue with your order, please reach out to us at hello@explorercoldbrew.com and we will do our best to make it right!
Ethically Sourced. Sustainability Minded.
Founded with the belief that exceptional coffee and chai is the most reliable way to elevate your day.

Discover our curated collection of coffee bases and enhancements.
Shop All
Awesome!
The Madagascar Vanilla is wonderful! It is a great addition to my cold brew, once in a while, when I feel like I want a little sweetness. Just a little because it is concentrated. I love it!
Love this!
Great quality and taste great! I flavor it with almost everything from hot coffee/cold brew to dessert! So many things you can do with it!
Vanilla Smooth...
This is great in hot or iced coffee! You can taste the vanilla!
Brew
The Elixir had a deep vanilla flavor that stays with you after taking the first sip I always have a glass of iced coffee 2 ways to start the day. Doesn't get any better