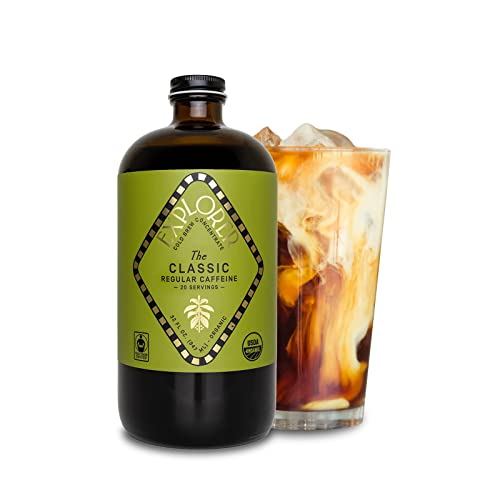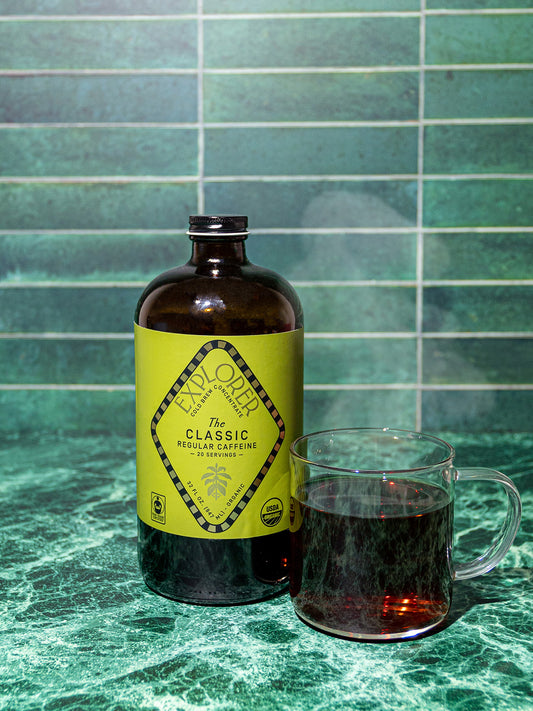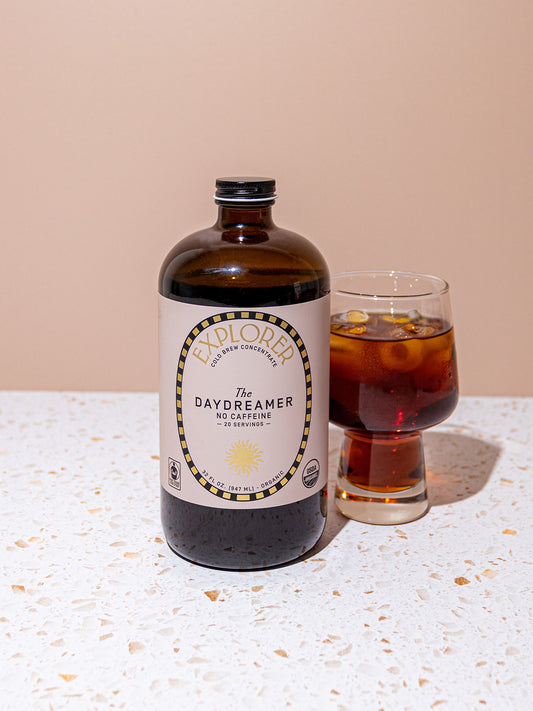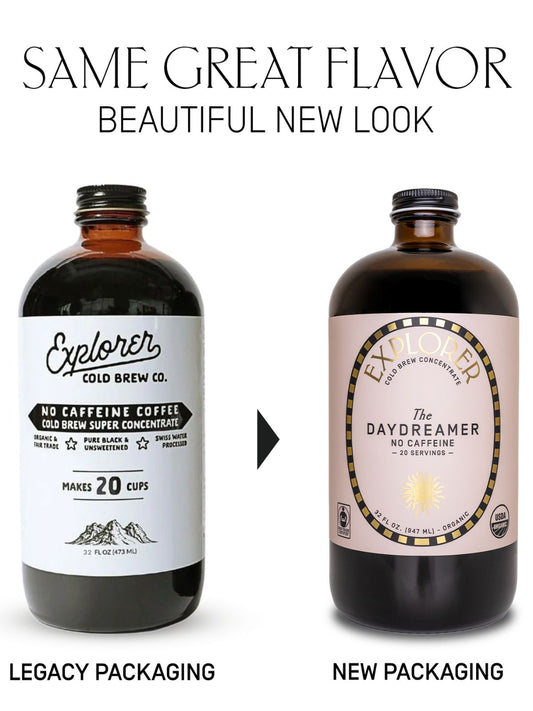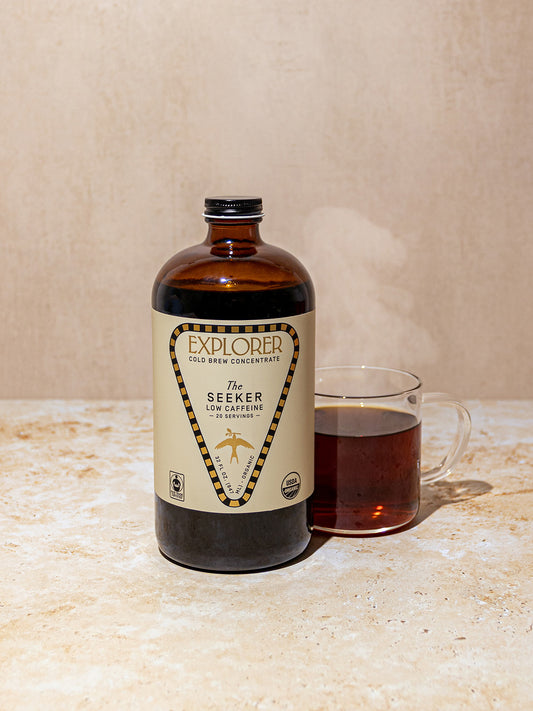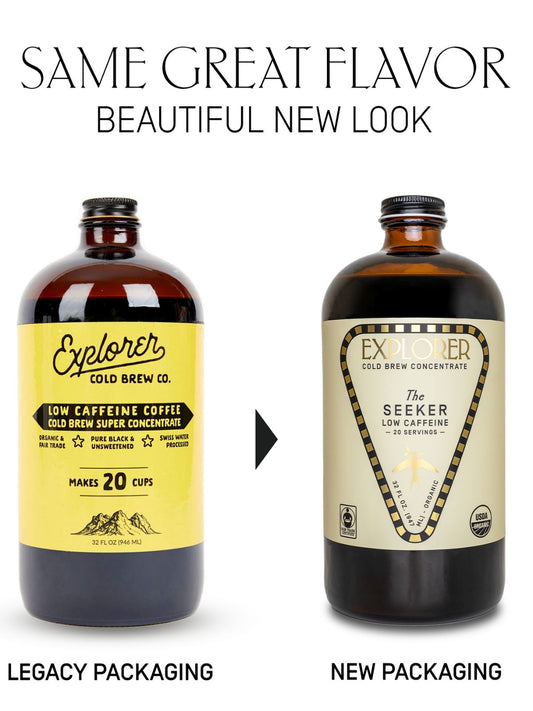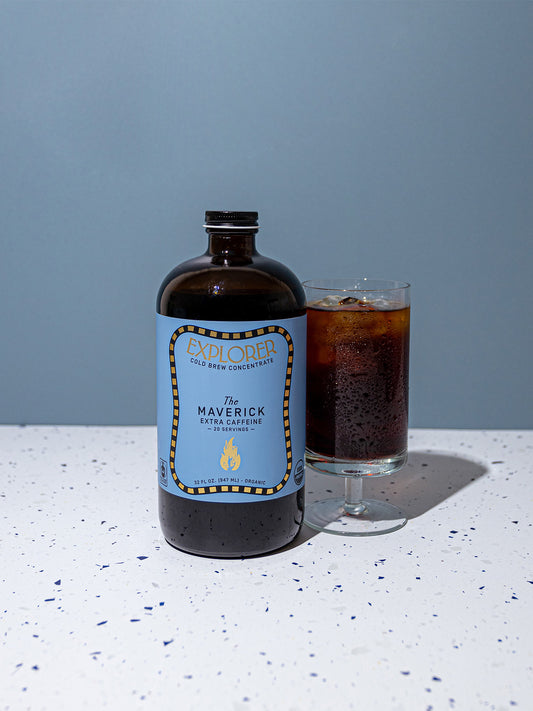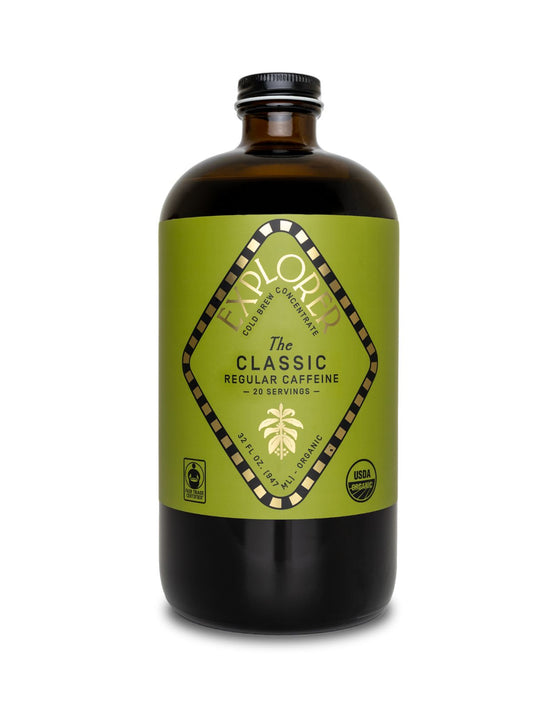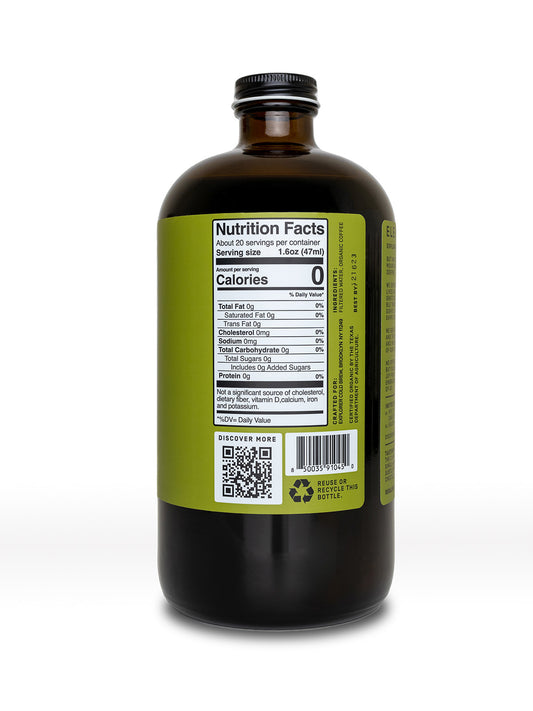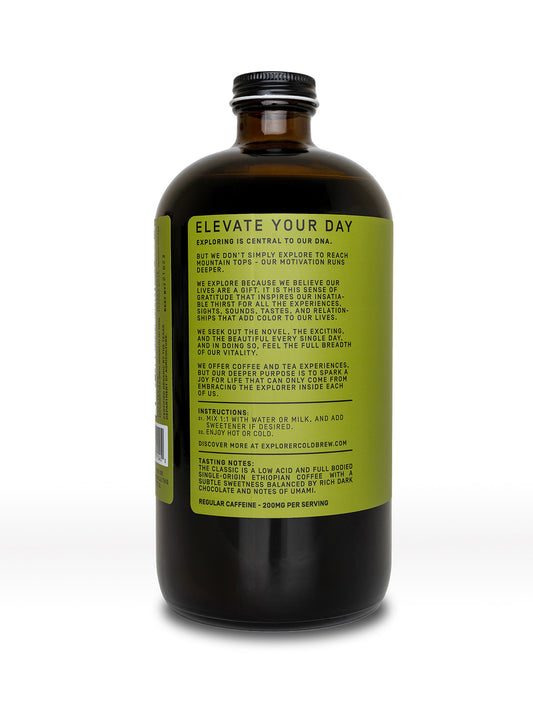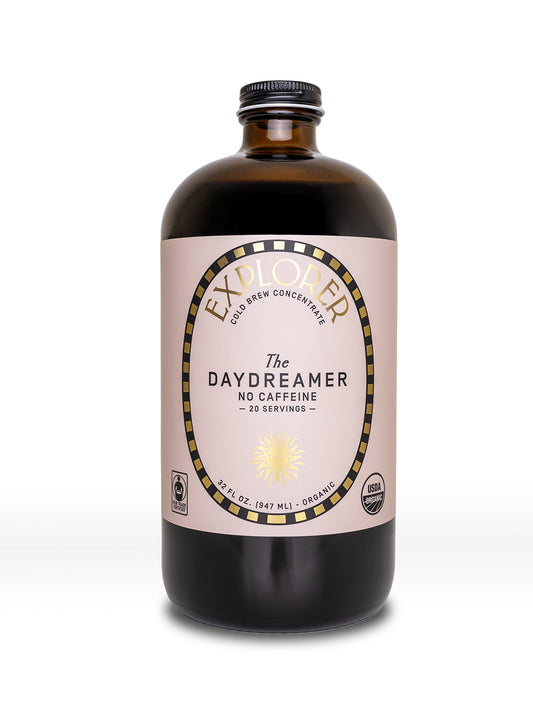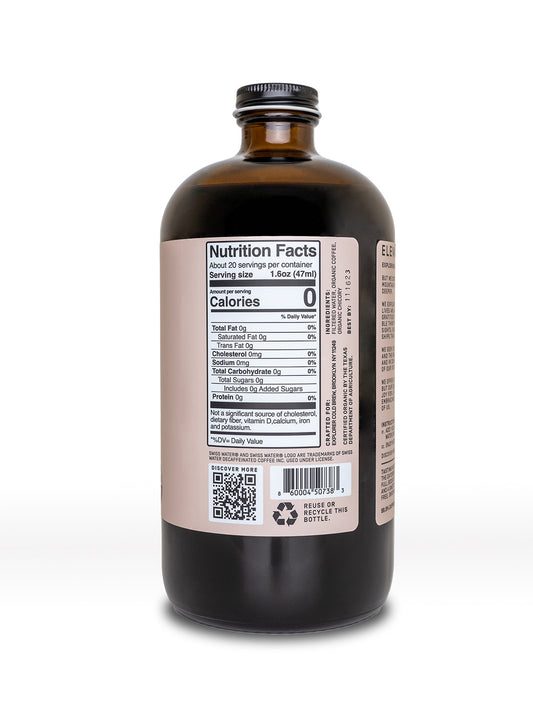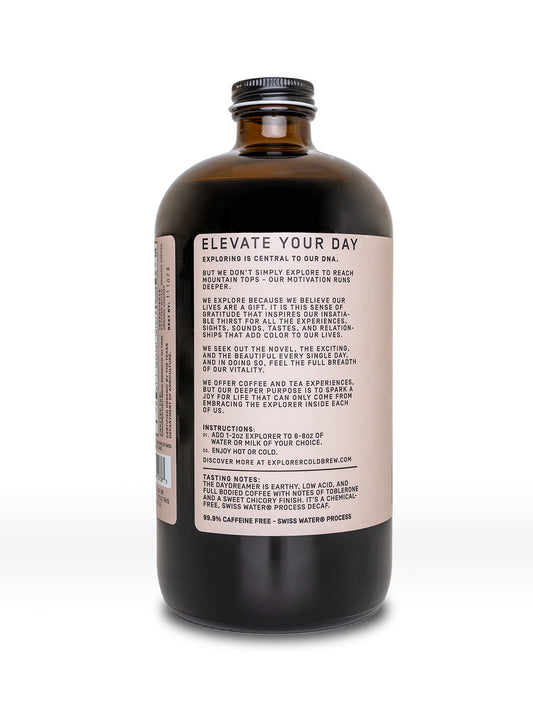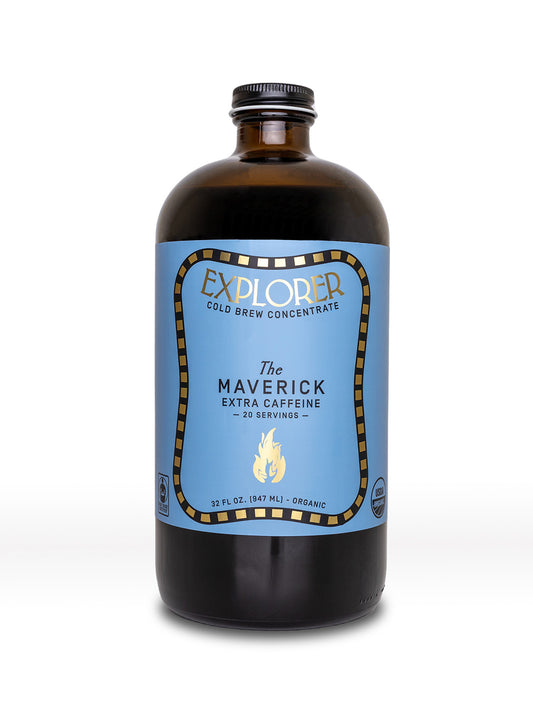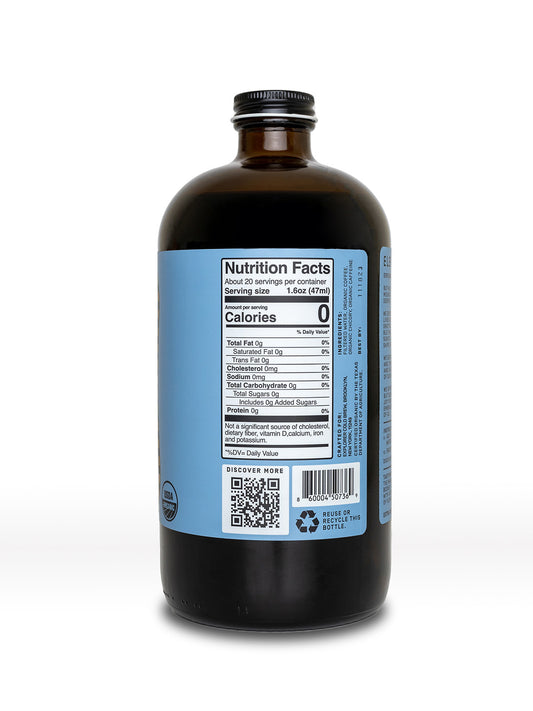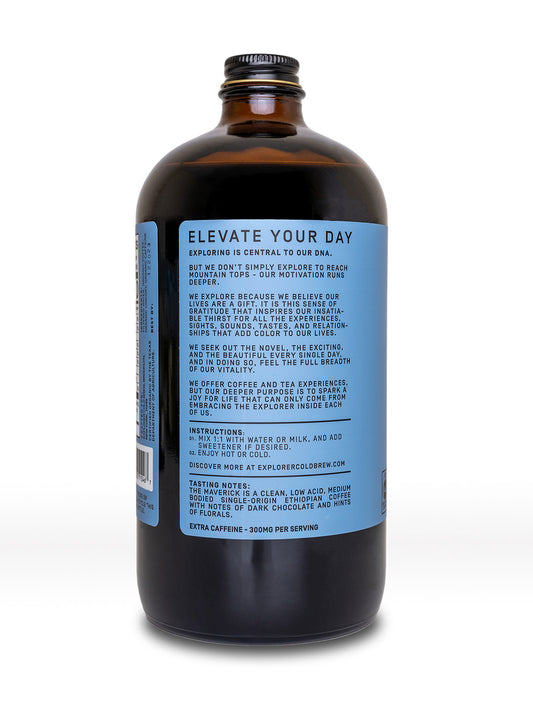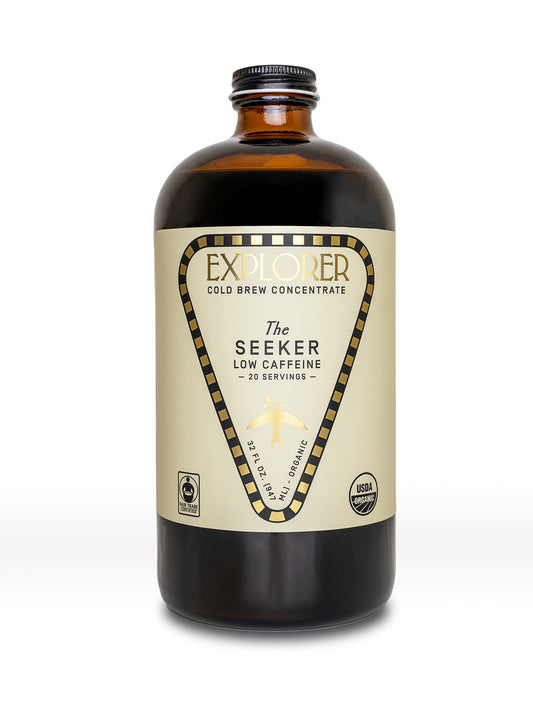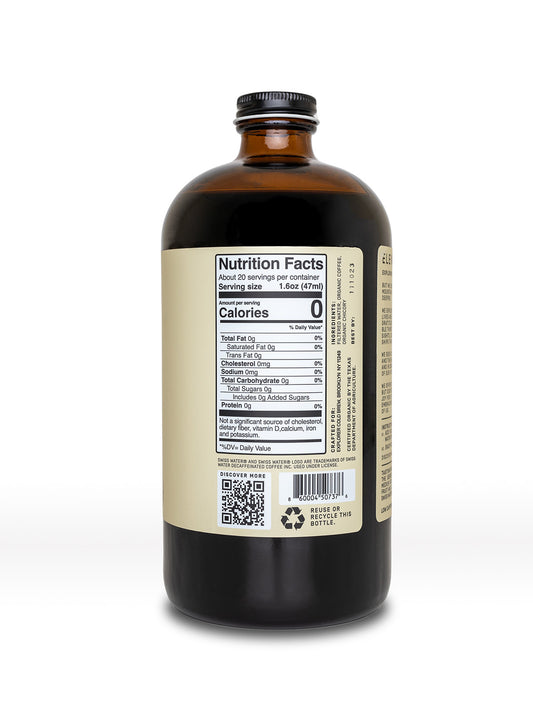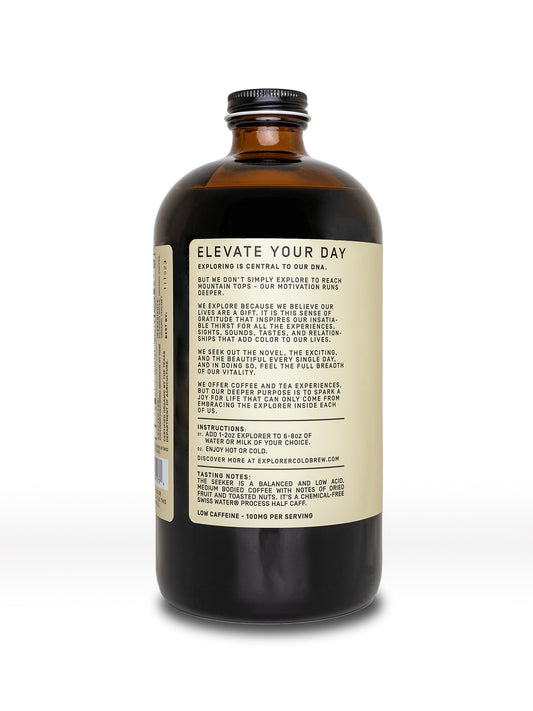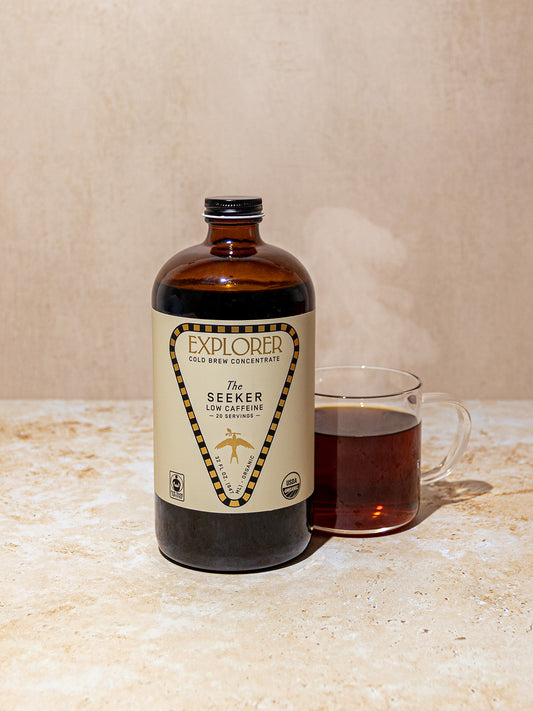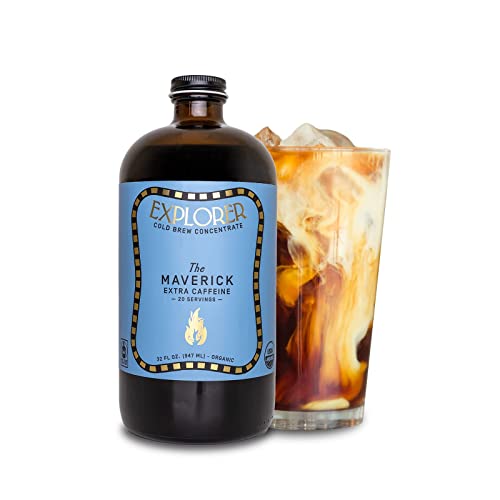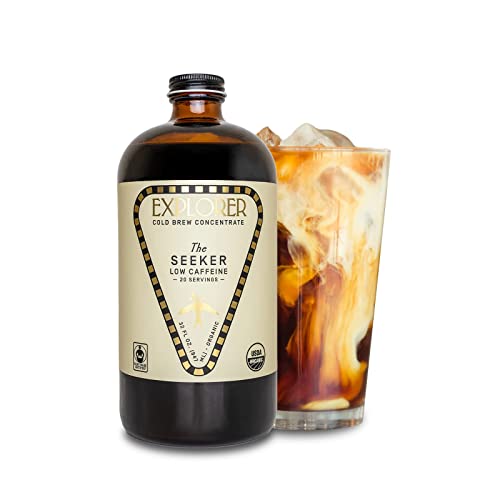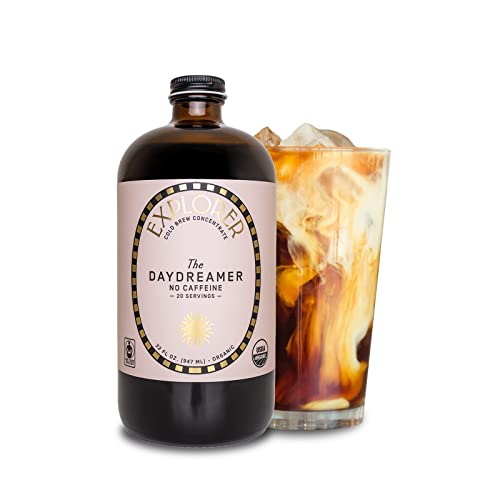 32oz Cold Brew
Choose your Caffeine Level:
: The Classic: Standard Caffeine
Choose No. of Bottles
: 1
Free Shipping $30+ — Happiness Guaranteed :)
Description

Elevate your day with our convenient cold brew concentrates. Explorer is the only coffee concentrate available in 4 caffeine levels so you can make the coffee that suits your needs. Crafted by 3-award winning Tastemakers, Explorer's 4 caffeine levels are all made from organic, fair-trade and specialty grade coffee beans. And it's super concentrated - 10x stronger than a regular coffee - so you can make it anyway you want. 

Our flagship bottle is 32oz of delicious cold brewed and super concentrated coffee. As a 1:4 concentrate, that makes 20 big 8oz glasses of cold brew. 

What you get:

32oz bottle of Explorer Cold Brew Concentrate
Makes 20 gourmet coffees, on-the-go or at home
Shelf life of 9 months from date of production

Caffeine levels (per oz):

The Classic: Standard Caffeine (100mg)
The Maverick: Extra Caffeine (150mg) 

The Seeker: Half Caffeine (50mg)
The Daydreamer: 99.9% Swiss Water

®

 Decaf (0-2mg)*

How to use:

Pour 1-2oz of Explorer into a glass
Add 6-8oz of cold or hot water or milk 
Stir and enjoy!

100% Happiness Guaranteed. If you're not satisfied, we'll refund  you. No questions asked! 

*SWISS WATER ® AND SWISS WATER ® Logo are trademarks of Swiss Water Decaffeinated Coffee Inc. used under license. Explorer uses the Swiss Water ® Method of decaffeination for both The Seeker and The Daydreamer cold brew concentrates. 

 
Shipping & Returns

We offer free shipping for all orders over $30. Otherwise, we offer a flat shipping rate of $4.95. 

Due to the nature of our product, we do not accept returns. However, if you have an issue with your order, please reach out to us at hello@explorercoldbrew.com and we will do our best to make it right!
Ethically Sourced. Sustainability Minded.
Founded with the belief that exceptional coffee and chai is the most reliable way to elevate your day.

Discover our curated collection of coffee bases and enhancements.
Shop All
Great
Great decaf concentrate, a little goes a long way. It does taste more bitter than caffinated coffee, and I wish there was a way to make it taste more like caffinated coffee.
The Best Brew!
I discovered Explorer Cold Brew at the Natural Foods Expo in Philadelphia. I took home a sample size and fell in love! I just finished my first full sized bottle, drinking it as iced coffee and made a few espresso martinis from it too. The flavor is rich and balanced.
I'm traveling this weekend to a friend's house who doesn't drink coffee so I will be taking some concentrate with me so. That way I won't have to leave the house to get my caffeine fix in the am. Hooray!
Great coffee
For me it's the best Cold brew coffee I have found and the only cold brew I purchase. 😃😃
The only cold brew that I drink!
I can't decide whether I prefer the regular caffeine or the extra caffeine, but they are both smooth. Best cold brew that I've tried!