A cup of joie-de-vive
How to Enhance Your Coffee Routine
As Seen In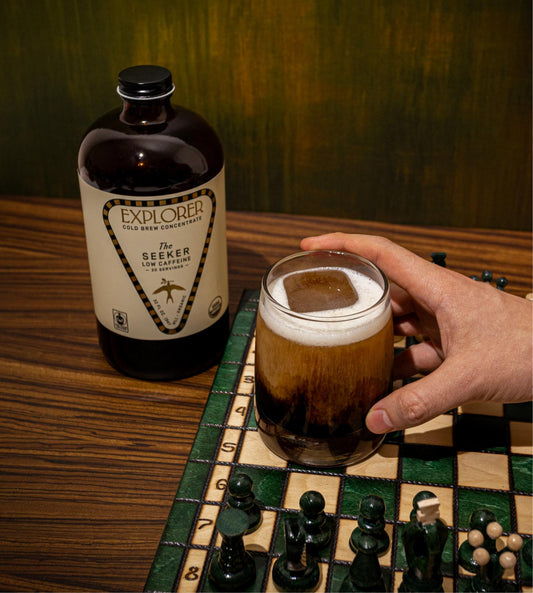 We're Explorer
We were founded with the belief that exceptional coffee is the most reliable way to elevate your day.
Ethically Sourced. Sustainability Minded.
Fair Trade & Sustainable
Our super concentrated brew results in higher yield per bean - reducing overall consumption and maximizing our environmental efficiency.
100% Organic
We only use organic and fair-trade coffee - because that's what's best for you, for the environment, and for our farmers.
We Give Back
A percentage of every sale goes to charity: water - the world's leading clean water organization - to bring clean water to those most in need of it.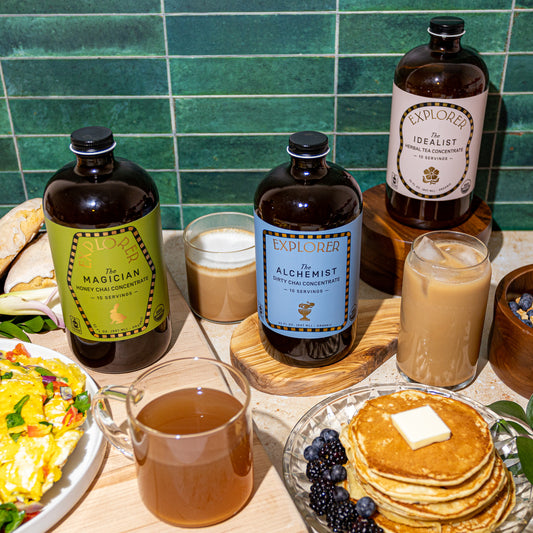 Chai concentrate | 3 flavors | Makes 10 cups
Build your own chai experience